Features
See how RiskRevu can simplify and automate the client renewal process.
Customize Your Profile
Quickly and easily customize your personal RiskRevu profile in minutes.
Add a profile picture
Add your agency's logo
Enter your contact information and a short bio
Select the questionnaires and forms you want your clients to see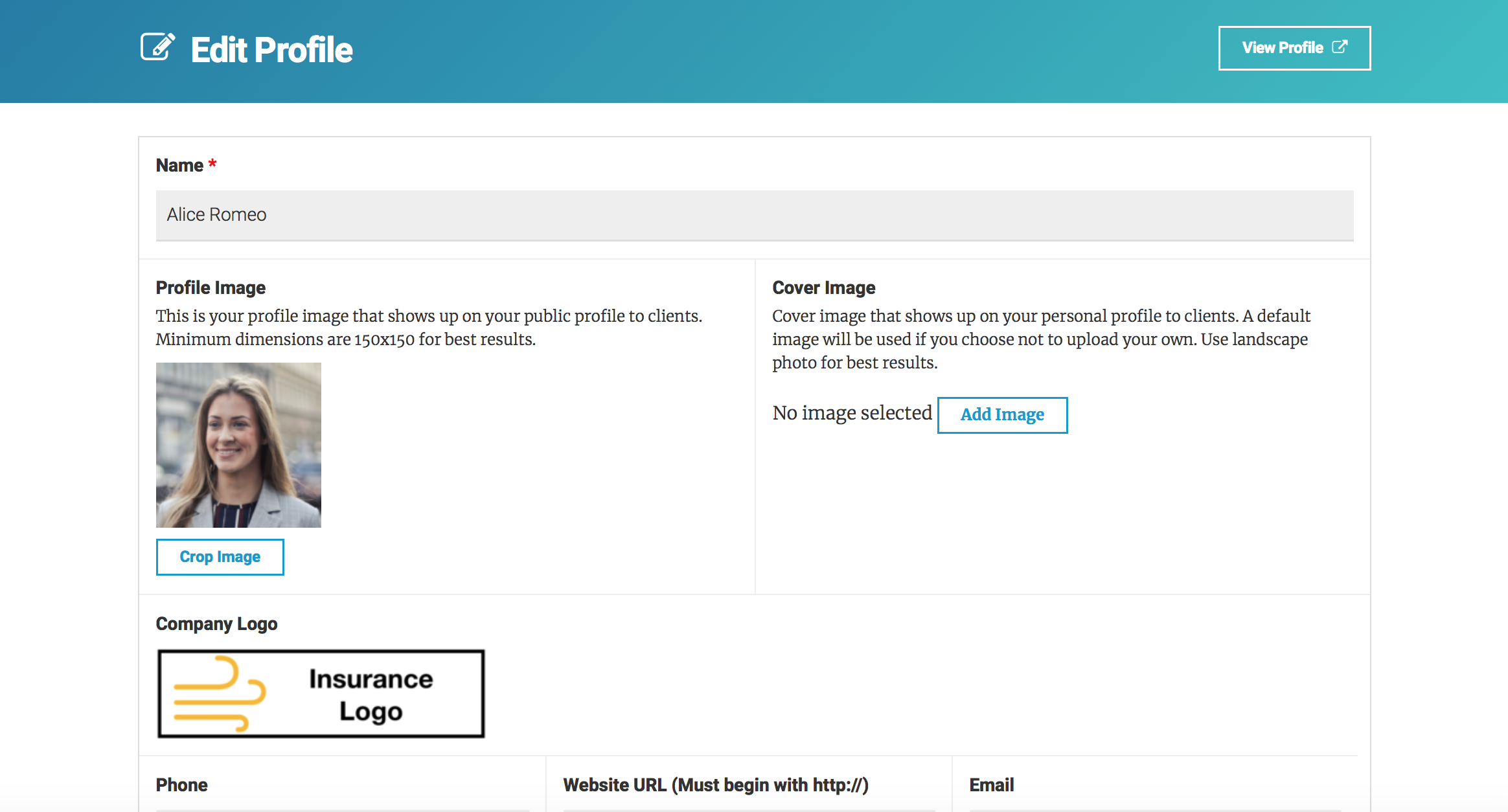 Personalize the User Experience
Create an agent profile with self-serve features that allow your clients to effortlessly submit renewal questionnaires and new quote forms.
Custom photo and branding
Engage with renewals and new policies
Get found online (SEO value)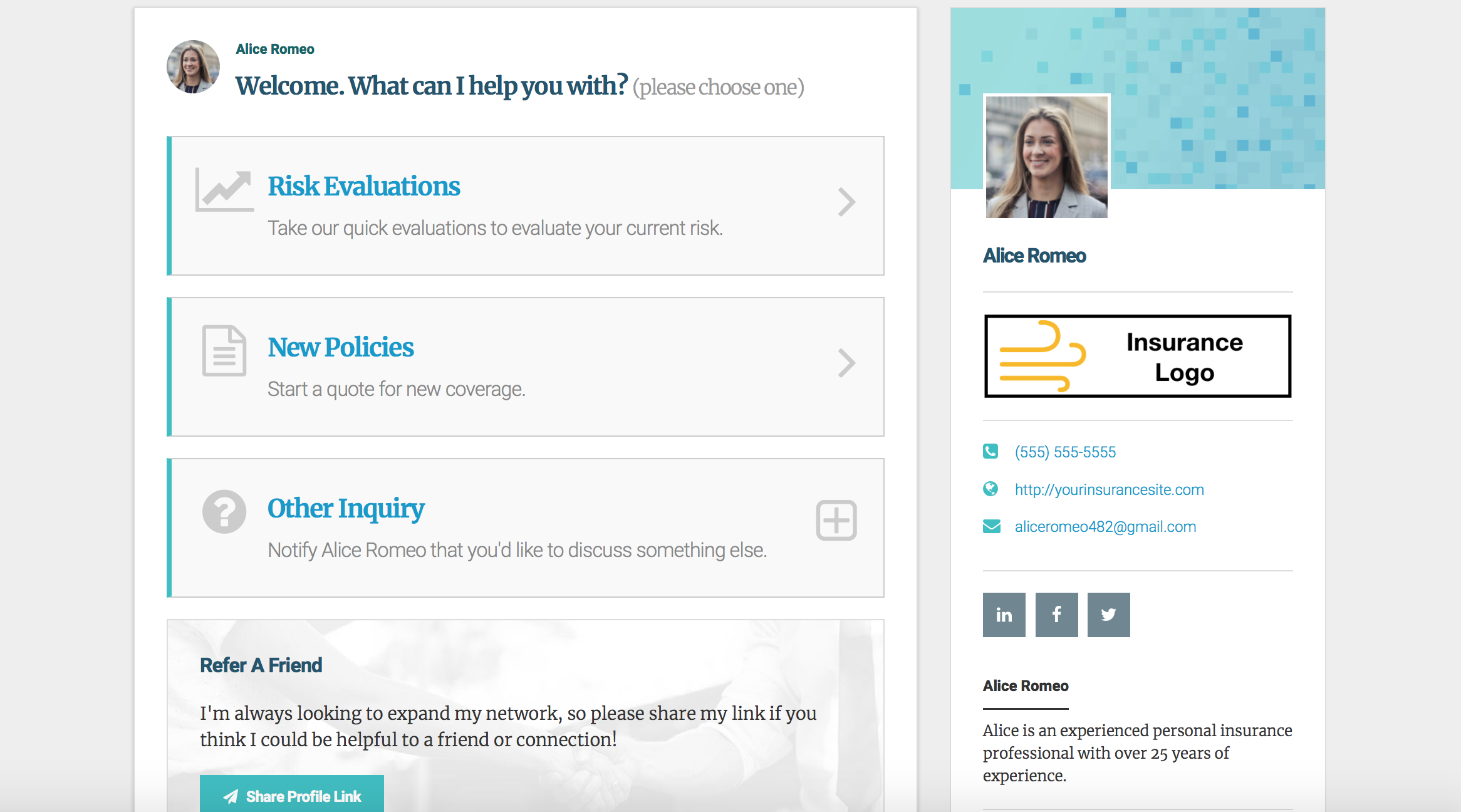 Attractive User Interface
Images and quick descriptions help clients understand what to do.
Send individual questionnaires to clients
Clients can select the forms they want to complete
Clients can customize certain questionnaires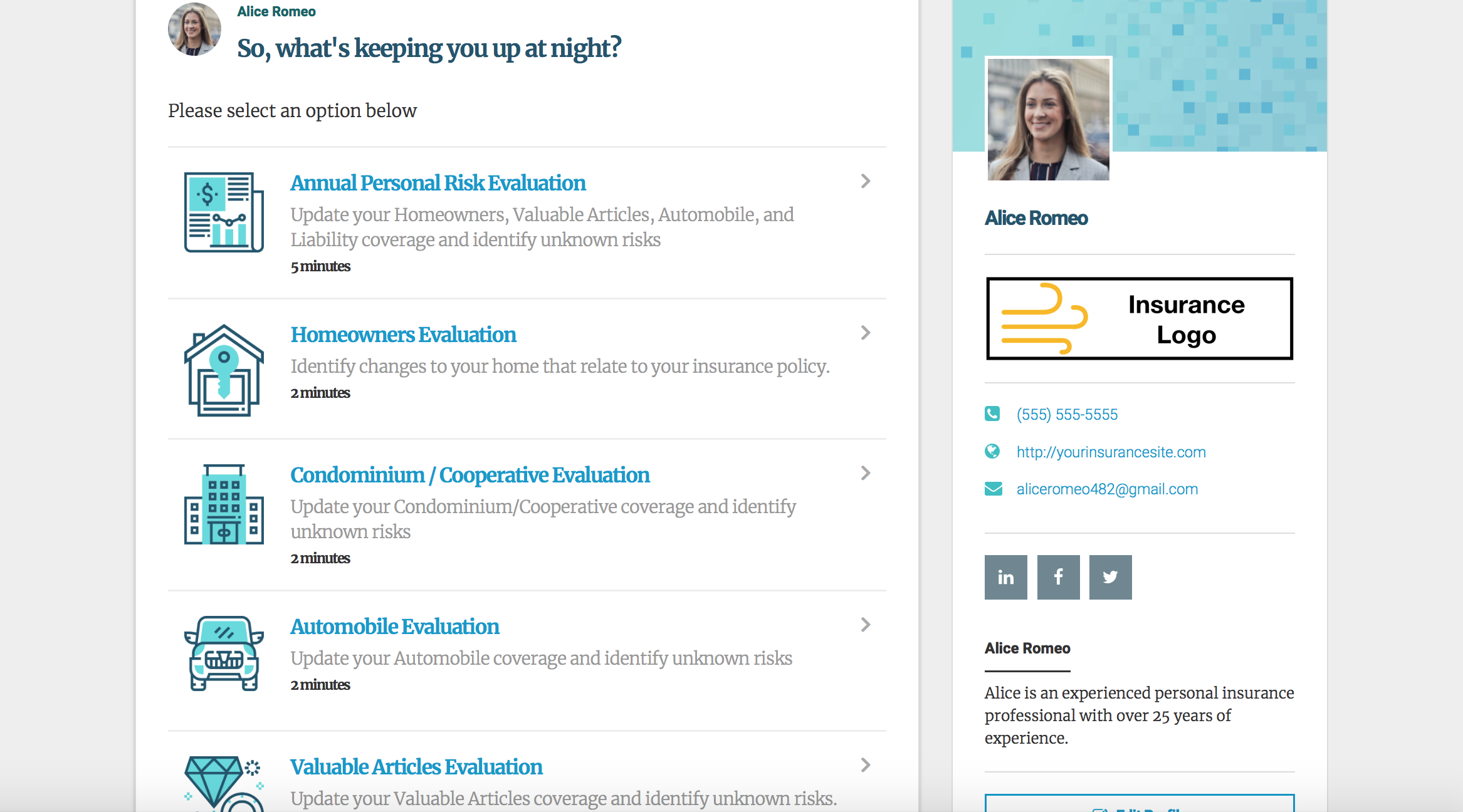 Smart Forms
All forms are built to be efficient and quick.
Conditional logic is used to streamline the questioning process
One click for clients to submit forms
Forms are designed to help drive sales and service opportunities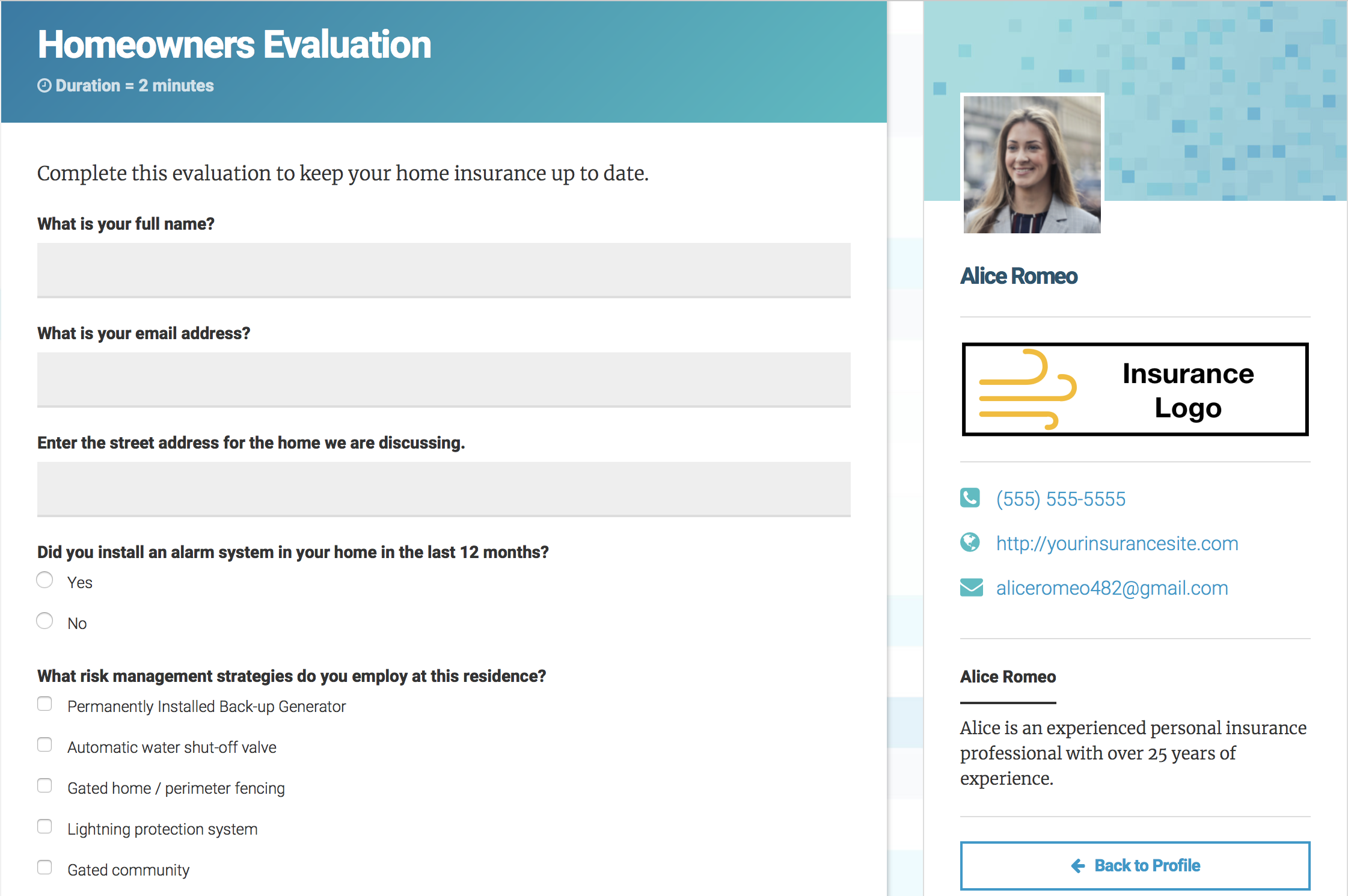 Agent Dashboard
Quickly navigate to all the features of RiskRevu from one location.
Access your custom profile
View client responses
Share forms with clients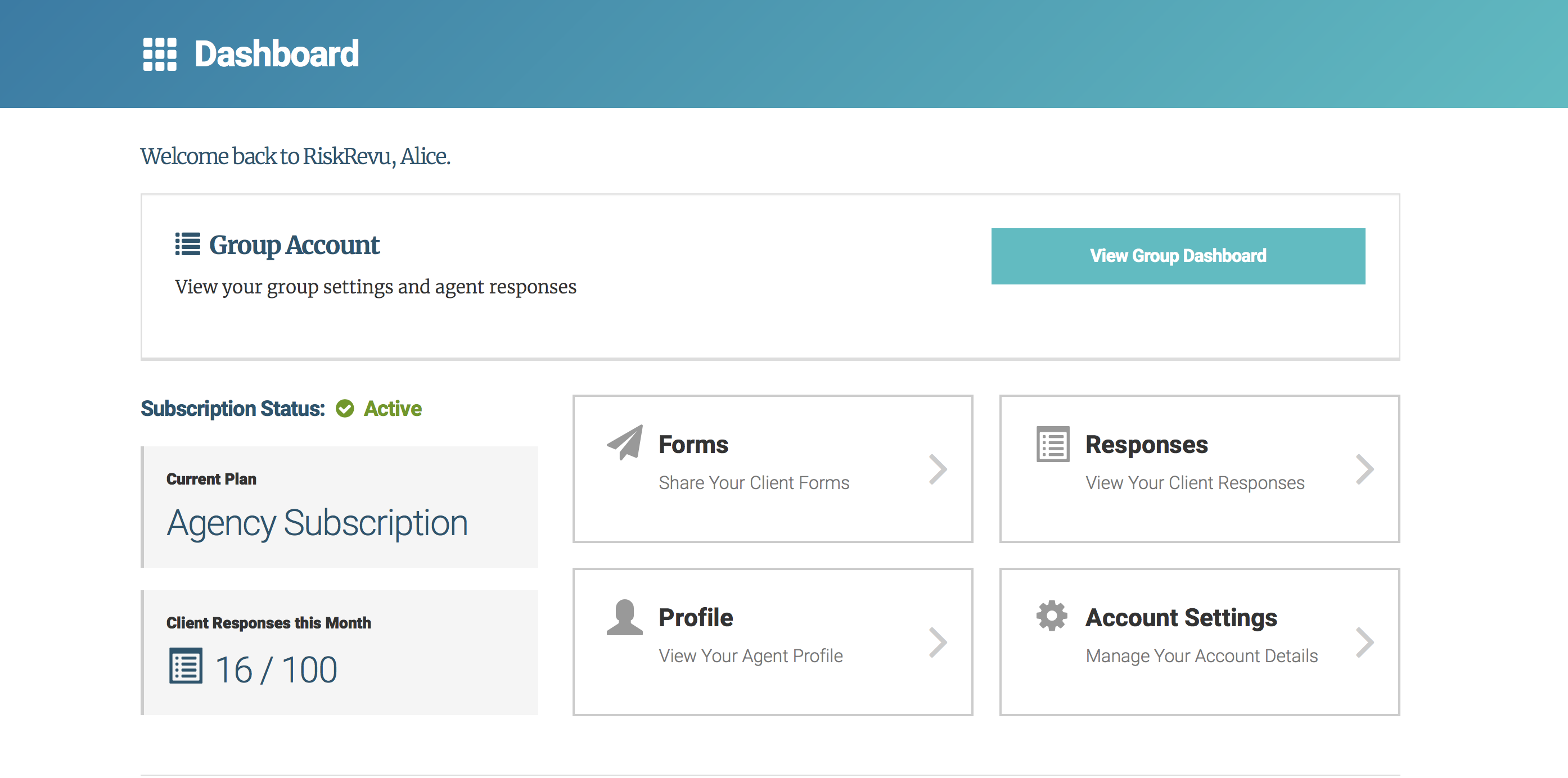 One Place For Client Responses
Manage all your client renewal and policy submissions in one central location with easy access.
Mobile + desktop compatible
Simple user interface
Secure, cloud-based access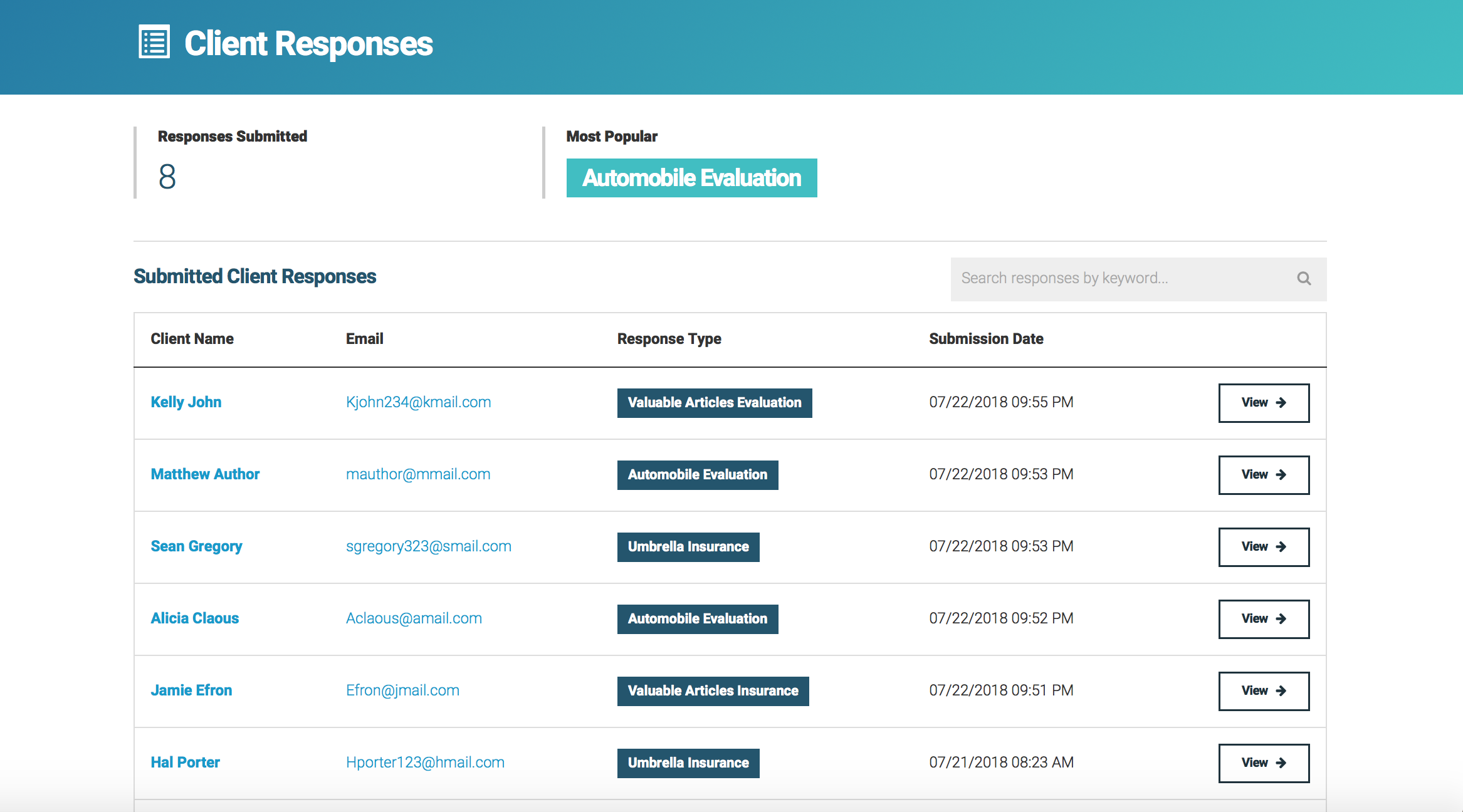 Easily Share Forms
Sharing forms is simple and quick.
Select specific forms to share
Place form links in emails or text messages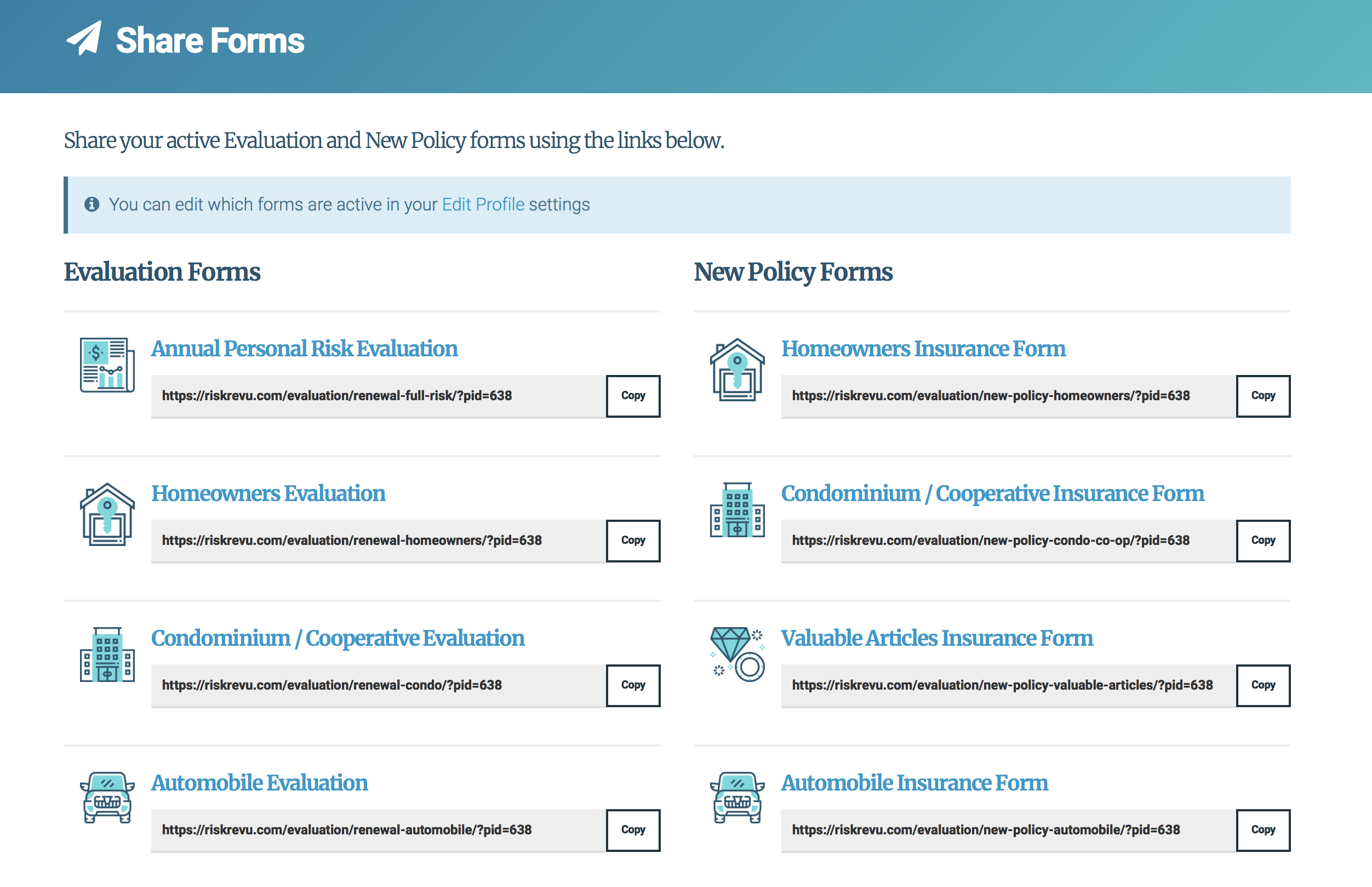 Manage Your Team
Invite team members to set up their profiles. You'll have access to view their profiles and client responses.
Give RiskRevu to your entire team
View each team member's profile
View each team member's client responses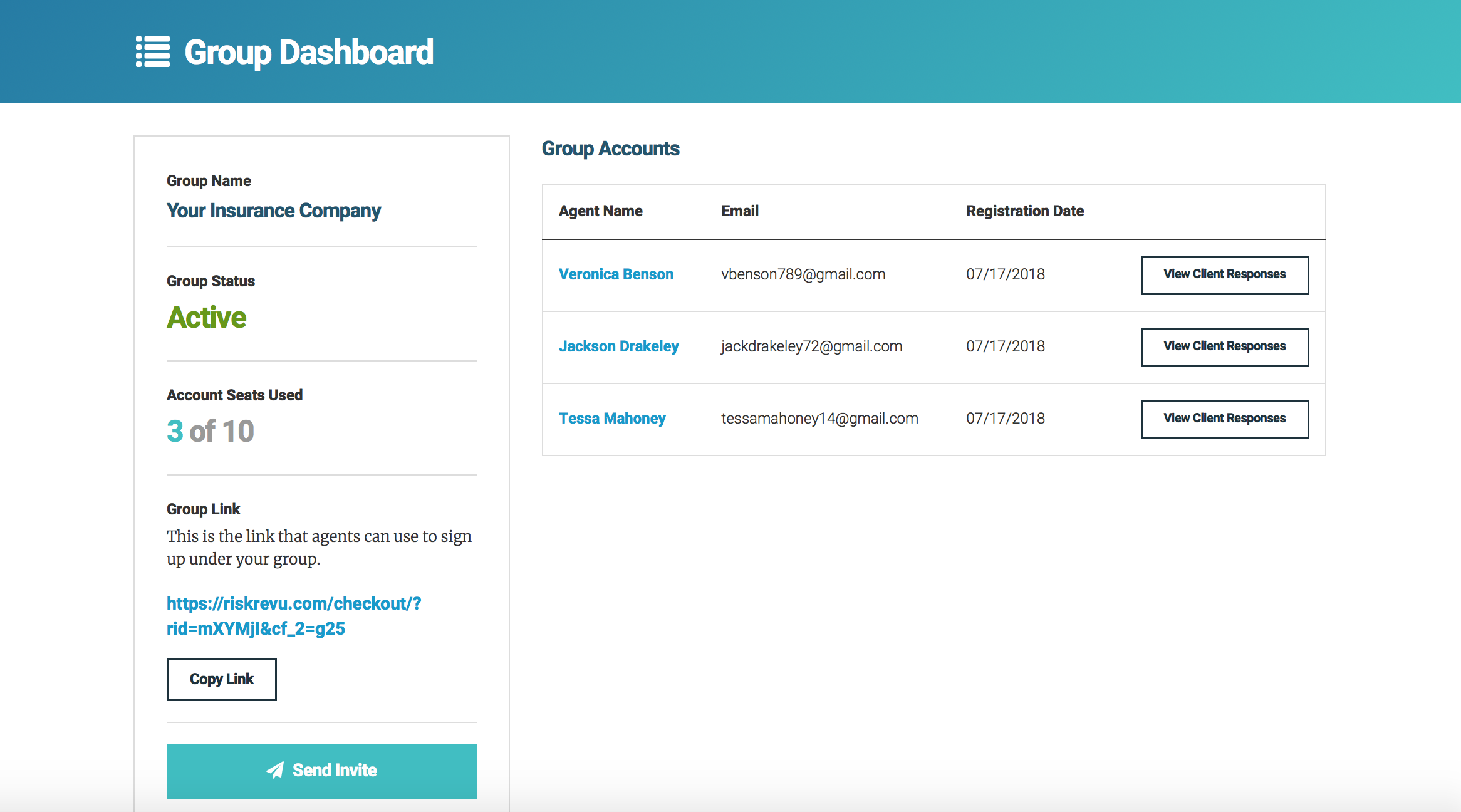 Safe & Secure
Security is Paramount
We take security seriously at RiskRevu. All of your data is encrypted in transit. All data is stored in Google Cloud servers behind SSL technology.
Automate Client Engagement
Send your clients links to RiskRevu forms. Let RiskRevu ask the questions for you.
Cross-sell and Boost Retention
Getting to know your clients and their needs will uncover opportunities to sell additional coverage while demonstrating your interest in their well-being.
Errors & Omissions Protection
Keeping in touch with your clients and asking them about their risks is a good practice and will help you avoid a costly error or omission.