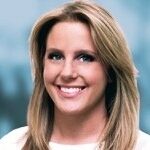 Welcome. What can I help you with?
(please choose one)
Risk Evaluations
Take our quick evaluations to evaluate your current risk.
New Policies
Click here to start your insurance proposal.

Service Forms
Use these forms to facilitate client service transactions.
Other Inquiry
Notify Catie Labossiere that you'd like to discuss something else.
Refer A Friend
I'm always looking to expand my network, so please share my link if you think I could be helpful to a friend or connection!
Share Profile Link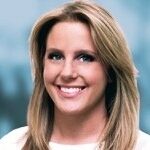 Catie Labossiere
---
---
As the Area Vice President of Boston's Private Client Practice, I am responsible for the growth and development of our unique and specialized division within Arthur J. Gallagher. As a subject matter expert, I am responsible for managing high net worth accounts and developing customized risk management solutions for individuals who have a need and a desire to protect their most valuable assets. I perform comprehensive reviews of each plan, identifying any potential gaps in coverage and making sure each program is custom tailored to meet the specific needs of particular clients. I joined WGA in 2011 - which was acquired by Arthur J. Gallagher & Co. in 2015 - having 19 years of industry experience. I received my BSBA from Suffolk University with Summa Cum Laude honors.